SOUTH CAROLINA Personal Injury Lawyer
Your Best Interest is My Main Concern
For over 20 years, Jeff Johnson has handled complex personal injury cases and has tried many jury trials and settled million dollar claims. He has proudly represented clients from all over South Carolina.
Horry County Lawyer
Also Serving Myrtle Beach & the Counties of Brunswick, Georgetown, Marion & Columbus
When legal issues arise in life, they can be overwhelming. Navigating the legal system is often frustrating, daunting, and confusing. Laws and regulations can be difficult to understand, written in legalese, and be subject to previous court decisions that only an attorney would understand.
Whether you have been injured by the wrongdoing of another, injured on the job, need to file for Social Security Disability, or have been tasked with the probate of a relative's estate, putting a skilled attorney on your side is essential. These are issues that involve insurance companies as well as the government; these entities can especially be burdensome to work with, unresponsive, unsympathetic to your situation, and subject to complicated rules, red tape, or their own self-interests instead of yours.
At Jeff Johnson Law, we understand what you are up against when having to resolve legal issues related to injuries, disability, and probate. Our highly-knowledgeable lawyer and capable team have been assisting South Carolinians in these matters since 2005. Attorney Jeff Johnson has been practicing in these areas since 1999. With decades of experience and a passion to serve the people of the community, Jeff is the hometown attorney upon whom you can rely for caring and skilled representation.
Contact us for a free initial consultation with our Horry County attorney at Jeff Johnson Law by calling (843) 202-4776 or via online message.
When you need legal representation, it's important to know the people with whom you will be working. Our firm is not a multiple-attorney firm that will assign you to a lawyer you have never met or whose name you have never heard. At Jeff Johnson Law, you will be directly working with Jeff and our dedicated staff to resolve your case in your best interests. Jeff will be your attorney from start to finish, giving you the personalized attention you deserve. At our firm, we treat you like family, building long-lasting relationships within the framework of the communities we serve. We combine friendly service with a commitment to getting favorable results.
Our firm is here to guide you through all legal proceedings, ensure that you understand your rights, options, and the legal process, and give you our best effort in representation. Jeff has handled complex personal injury cases, tried many jury trials, and settled million-dollar claims for individuals and their families. Our firm has successfully guided clients through the complex probate process, the workers' compensation fling and appeals process, and the difficult process for securing Disability compensation. With countless satisfied clients, we have built a reputation for friendly, caring, and proficient legal service.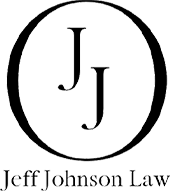 Several Years ago my husband was in a terrible accident and we called Jeff Johnson . He is very knowledgeable about the law, trustworthy, honest, likeable, and tells you the truth.

Jeff Johnson and his stellar ensemble of professionals took my case and delivered the desired results.

I used Jeffrey several years ago for my divorce. Very knowledgeable of the law, explained the process to me step by step, always kept me informed and has great compassion for his clients.

Jeff helped us with a very lengthy case and he was extremely helpful, knowledgeable, patient and gave us the best advice.
Put a Proven Litigator on Your Side
Jeff brings many outstanding qualifications to you as a client, including a Client Distinction Award and Client Champion Award from Martindale-Hubbell®, the leading legal industry directory in the nation. He has been admitted to practice in the U.S. District Court, the District of South Carolina, the U.S. Court of Appeals 4th Circuit, the South Carolina Supreme Court, and the U.S. Supreme Court.
His professionalism, understanding of the law, and strong track record of wins in settling and litigating personal injury claims, securing compensation for injured workers and the disabled, as well as resolving complex probate matters, make him a formidable representative to have on your side.
To learn more about how Jeff and the team can help you, discuss the specifics of your legal issue with Jeff in a free case evaluation today.
Fights for Your Best Interests

24+ Years Experience

Free Consultation
LET US FIGHT FOR YOUR RIGHTS
Contact Us For A Free Consultation